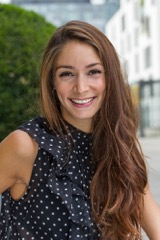 At Aguirre Specialty Care, we've long been a proponent of what are known as "Vampire® treatments". Dr. Oscar A. Aguirre was one of the first to offer these revolutionary services, and others are finally starting to catch on! Dujour online recently ran an article highlighting the increasing popularity of Vampire treatments amongst models, celebrities, and athletes. We are excited that these treatments are gaining so much attention, because we've seen their dramatic results first-hand!
The "vampire" of the Vampire Facial and Vampire Facelift is in reference to PRP, or Platelet Rich Plasma, a naturally-occurring substance that is found in your own blood. PRP is full of nutrients and growth factors that are beneficial for keeping skin bright, smooth, and healthy as we get older.
"Healing platelets found within the blood can actually give the same benefits as a facelift when used correctly—without the surgery and necessary recovery time" says Dr. Todd Schlifstein in the Dujour article. "There are tremendous benefits in using the body to heal itself. We can rejuvenate skin by injecting your own platelets directly into your face."
Results from these incredible minimally-invasive treatments appear gradually over the course of about two months. Call 303.322.0500 to schedule your consultation in Denver today!