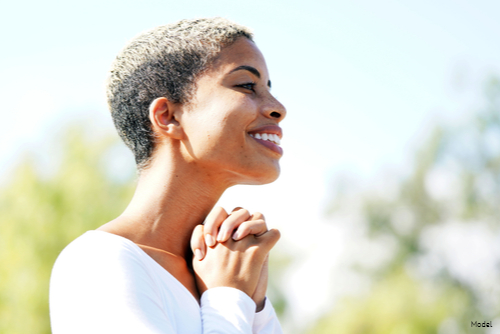 As we close out 2022, Aguirre Specialty Care would like to reflect on the immense gratitude we feel for our patients. This year, and every year since we've opened our doors, you've shown us such incredible support. It is because of our patients that we can continue to improve women's pelvic health, offering innovative surgical and non-surgical intimate aesthetic services.
It has been our greatest pleasure and privilege to serve you! We'd like to reflect on two ways we've been able to restore our patients' confidence and change their lives for the better:
Treating patients at the Milestone Surgery Center
The opening of the Milestone Surgery Center was a 20-year dream coming to fruition. Dr. Aguirre planned to create a state-of-the-art ambulatory surgical center with the functional and aesthetic needs of women at the forefront. And that he did! With an ultra-safe, luxurious and welcoming environment, patients at Milestone Surgery Center can enjoy the privacy of their surgical procedures away from the hassle of a hospital.
The creation of Milestone Surgery Center was also an extension of Dr. Aguirre's passion for providing the highest level of care and results for his patients. Combining exceptional patient-centered treatments with the latest advances in healthcare technology, Milestone Surgery Center strives to provide the most comfortable surgical experience possible. Patients have access to multiple surgical specialties including urogynecology, gynecology, urology, colorectal surgery, plastics and general surgery. To learn more, call Milestone Surgery Center today at (303) 414-5535.
Continuing to perform life-changing treatments
We truly believe all our surgical and non-surgical treatments can be life-changing, not only because they help improve functionality and sexual health, but they also make you feel good. Gaining that body confidence can have an incredible impact on your mental and emotional health, which can translate positively into your sex life. Who doesn't want to feel empowered and confident in all aspects of their life?
Perhaps one of the most rewarding ways we get to change our patients' lives is with our Real Mommy Makeover™. Because this versatile treatment addresses the entire body, women can reclaim their pre-pregnancy vitality with a sense of total body rejuvenation and renewed confidence. The Real Mommy Makeover can treat a wide range of concerns, including vaginal looseness (vaginoplasty), urinary incontinence, fecal incontinence, enlarged or elongated labia (labiaplasty) and abdominal laxity (tummy tuck). We can confidently report that the Real Mommy Makeover can dramatically improve a woman's quality of life because we've seen it firsthand!
From the bottom of our hearts, thank you again for all your support. We hope you have a wonderful holiday and a Happy New Year! To learn more about our services, please call us at 303-322-0500 or request a consultation online today.