I've said it before and I'll keep saying it: Not all vaginal rejuvenation (VR) treatments are created equal. As vaginal rejuvenation has become more accepted and mainstream, clinics and practices across the country are springing up and jumping on the VR bandwagon, and it's not in women's best interest, to put it mildly.
For starters, there are countless VR devices on the market. If you are going to your local medspa and not a specialist, how do you know you are getting the right VR treatment for you? You wouldn't go to a nail salon to fix your car, so why would you want to undergo a treatment for your urogynecologic health and vitality with someone who hasn't been trained sufficiently in that field? It makes no sense, and yet medspas everywhere without gynecologic backgrounds are offering vaginal rejuvenation.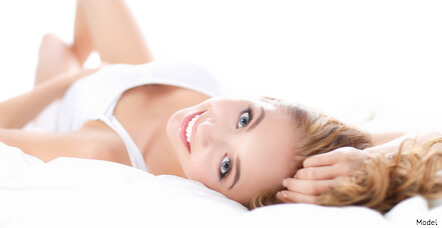 What's more, vaginal rejuvenation is not a one-size-fits-all procedure. While most generic medspas can offer only one VR treatment for patients, a urogynecological expert like myself offers a comprehensive menu of leading VR treatments and procedures, and tailors each treatment to fit your body's exact and highly unique needs. For example, many of our patients come in thinking they need help but are not sure where to start. Their symptoms may include suspected vaginal laxity, mild urinary incontinence, lack of libido, diminished sexual sensation or difficulty achieving orgasm. These are all common and highly treatable concerns. After a careful and thorough consultation with our staff, the patient may learn that her best results may be realized with a combination treatment called the LEO®, which stands for Laser Enhanced O-Shot®. The LEO combines FemiLift™ laser vaginal resurfacing with the O-Shot to help tighten the vagina and strengthen the supporting ligaments surrounding the bladder to improve urinary incontinence, enhance sexual sensation and more.
For another example, a patient who reports a lack of sexual sensation and vaginal laxity may benefit from one simple, non-invasive vaginal tightening treatment called The Viveve™ Treatment (also known as Geneveve™). The Viveve treatment tightens the vaginal entrance with non-invasive energy. In clinical studies, nearly 90% of the women who had the procedure reported significant sustained tightening, sensation and satisfaction up to 12 months after treatment. The point is that every woman is different and deserves vaginal rejuvenation care that is finely and expertly tailored to her exact needs and goals.
To learn more about all your vaginal rejuvenation options at Aguirre Specialty Care, please call us at 303-322-0500 or fill out our consultation request form online today!