How We Can Help You

Our Unwavering Mission is to Help Women Improve Their Body Comfort Levels and Quality of Life.


ASC is a center of excellence for women located in Denver, Colorado. Our team takes the utmost pride providing everything from urogynecologic procedures to body and skin contouring aesthetic services. Dr. Aguirre and his team strive to always have the answer to the question, "What can you do about this?" Our practice is constantly growing and ever changing to adapt to the needs of our patients.
About ASC

Urogynecology

Many women feel uncomfortable discussing urinary incontinence, cystocele, vaginal prolapse and other urogynecologic issues. There are options available, and Aguirre Specialty Care of Denver is uniquely qualified to be your trusted source for life-changing solutions.

Vaginal Rejuvenation

Women can enjoy improved intimate wellness and vitality by undergoing a personally-tailored treatment involving the most advanced, state-of-the-art surgical and non-surgical technologies and techniques for cosmetic gynecology.

The Real Mommy Makeover

Unlike the traditional mommy makeover, which involves breast augmentation/lift and tummy tuck, The Real Mommy Makeover™ addresses a woman's entire body, from her breasts to her vagina, so that she can achieve total body rejuvenation and renewed confidence.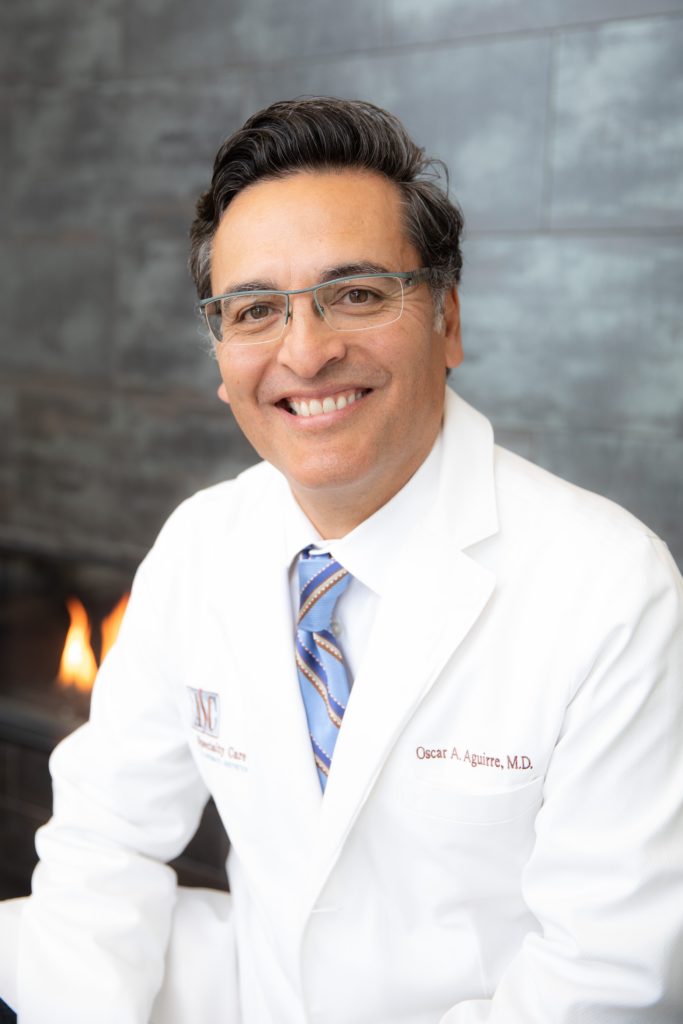 Oscar A. Aguirre, MD
FPMRS

Founder and medical director of Aguirre Specialty Care — Pelvic Surgery and Intimate Aesthetics®, The Center for Female Pelvic Medicine and Cosmetic Surgery — one of the first urogynecologic practices in the Rocky Mountain region since 1999.
One of the first urogynecologists in the country to offer cosmetic gynecogical procedures which have evolved due to patient demand and advancing technologies. These procedures have become some of the most popular cosmetic treatments available.
An early adopter of non-surgical vaginal rejuvenation modalities including radiofrequency (i.e., Pellevé® and ThermiVa®), CO2 (i.e., FemiLift™, MonaLisa Touch®, CO2RE® Intima) and Nd/YAG (i.e., IntamaLase®, diVa™) energy sources.
FPMRS - Fellowship in Female Pelvic Medicine and Reconstructive Surgery
Learn more about Dr. Aguirre's medical expertise and expansive list of certifications.
Meet Dr. Aguirre
Check out our amazing new office addition — Milestone Surgery Center! We created this state-of-the-art women's surgical center to provide you with the highest level of care in a high-end, private and ultra-comfortable environment.
Read in-depth experiences from our patients to better understand our process from start to finish and ease any uncertainties you may have. When it comes to making these life-changing decisions, peace of mind is priceless, and our team is here to guide you every step of the way.