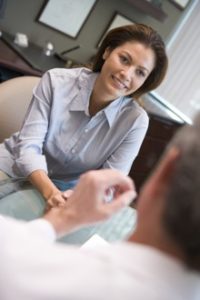 It's a little strange to say, but we are experts at fixing other surgeon's mistakes. In fact, we do it all the time. One of the most common revision surgeries we do at Aguirre Specialty Care is revision labiaplasty. Due to the growing demand, some surgeons are performing labiaplasties without the proper training and technique for such a highly intricate and detailed procedure. The unfortunate results of inferior surgical skills in this area are botched labiaplasties and traumatized patients.
While we can certainly assist in correcting prior surgical results, we would prefer that you don't have to endure this situation at all. To help you avoid a botched labiaplasty and attain your personal surgical goals the first time around, here are 3 vital components to consider before scheduling your surgery:
1) Credentials
Not just any surgeon can perform a labiaplasty. An intimate and highly delicate area of the body, the vulva poses many surgical challenges that require specific training to master. Dr. Oscar A. Aguirre possesses such mastery. He has devoted his entire career to female pelvic cosmetic medicine. A board-certified, fellowship-trained urogynecologist, pelvic surgeon, and cosmetic gynecologist, Dr. Aguirre is a world leader in labiaplasty, revision labiaplasty, and numerous other pelvic surgeries.
2) Experience
Don't be afraid to ask how many labiaplasties the surgeon has performed. To ensure optimal results, choose a surgeon who has years of experience performing labiaplasties and can provide numerous positive patient reviews.
3) Proven Results
View plenty of Before & After pictures before scheduling your surgery. Dr. Aguirre's Photo Gallery includes hundreds of Before & After pictures of every surgical procedure he performs. If you're not impressed by a surgeon's Before & After gallery, there's a good chance you won't be thrilled with your results.
Dr. Aguirre helps women achieve the exquisite results they deserve, whether it's a labiaplasty, revision labiaplasty, revision clitoral hood reduction, and more. If you are suffering from a botched labiaplasty, we can help! To learn more about your options, call 303.322.0500 or request a personal consultation today!