Motherhood is tough on a woman's body, from pregnancy through childbirth and beyond. But you already knew that. What you may not realize is that you can improve vaginal looseness and even spice up your love life with a non-surgical, non-invasive treatment here at Aguirre Specialty Care called Genevieve™. Also known as The Viveve™ Treatment, Geneveve uses radiofrequency energy to heat and stimulate tightening of the tissues of your vaginal opening, or introitus.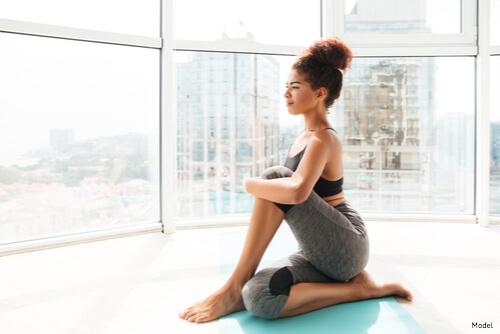 For many women, the negative changes brought on by the stress and trauma of childbirth are long-lasting. Many of our patients report that after giving birth, they never felt quite "normal," due to a wide range of symptoms, including difficulty achieving orgasm and vaginal looseness. Tragically, most women never bother reporting these symptoms to their doctors because they think they are not important enough or are embarrassed. We are here to tell you that your symptoms are important! You not only deserve to be listened to, but you also deserve to feel great about your intimate health and body, and we can help!
Here at Aguirre Specialty Care, we provide a wide range of surgical and non-surgical options to meet your needs and downtime preferences. We offer The Viveve Treatment/Geneveve because it's highly effective, clinically proven and involves zero downtime. This means you can enjoy dramatic improvements with ease!
Here are the highlights of Viveve/Geneveve:
Randomized clinical study showed that Geneveve "significantly improves" sexual sensation and vaginal laxity.
Majority of patients reported they had more easily achieved intense orgasms.
Comfortable treatment that's only 30 minutes long.
One treatment typically is all you need to enjoy benefits for a year or longer.
There's no downtime.
Sexual activity can be resumed 48 hours post treatment.
Other non-surgical treatments on our menu include The O-Shot®, The G-Shot®, The P-Shot®, Pellevé labia tightening, The FemiLift laser vaginal resurfacing, and LEO®, the laser-enhanced O-Shot, which is a combination treatment including FemiLift and The O-Shot. We can help you determine which treatment or combination of treatments will best meet your needs when you visit us for your in-depth consultation.
This month, we're having a Sexual Wellness Special: Get $150 off O-Shot® or P-Shot® Sexual Wellness Treatments or 20% off combination of FemiLift series and Viveve non-surgical vaginal rejuvenation!
Don't put off your needs any longer! You deserve to reclaim your intimate vitality. Please call 303-322-0500 or fill out our consultation request form online today!