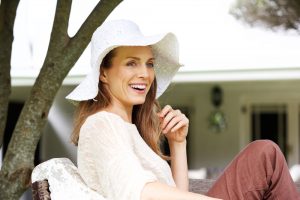 Treating yourself to skin rejuvenation treatments like photofacials, chemical peels, and micro-needling is essential in fighting signs of aging and in keeping your skin healthy. It's just as important to care for your skin even after you leave our office! With a comprehensive at-home skincare routine with Jan Marini® products, you can maintain and enhance the results of your skin rejuvenation treatments for younger-looking, healthy skin!
Voted "Best Anti-Aging Skin Care System" by New Beauty Magazine for five consecutive years, Jan Marini products in Denver can improve the appearance of fine lines and wrinkles, sun damage, and more. We offer a variety of Jan Marini products, including the Skin Care Management System™ MD and the Age Intervention® Eye Cream. Our team can help determine which products are best for your unique skin.
Invest in your skin for a youthful, healthy glow by following a Jan Marini morning and night skincare regimen in addition to your skin rejuvenation treatments at Aguirre Specialty Care!