Summertime is officially here! Now that things are heating up, it's a great time to ask about your intimate concerns.
So, how's your sex life these days?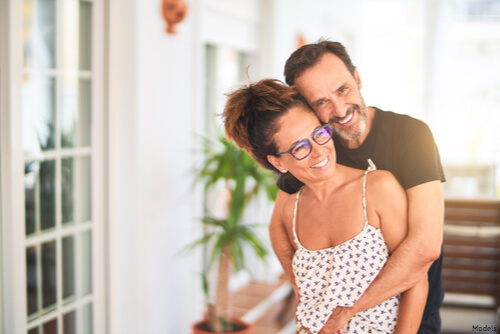 If you're secretly struggling with a low libido, lack of sensation, vaginal looseness or aesthetic concerns like large/asymmetrical/stretched labial skin, we want you to know that you are in the best of company. It may shock you to hear, but most people, at some point in their life, report having sexual concerns. Aguirre Specialty Care is here to make sure you know that you are not alone and, most importantly, there's nothing wrong with seeking professional help! In fact, you deserve to live your most vibrant life, and having a satisfactory sex life is a huge part of that.
Your first steps:
Make time to call us at 303-322-0500 or request a consultation online today.
Our dedicated staff is truly eager to talk with you! We have cared for thousands of women over the last few decades and we want to reassure you that there's nothing "wrong" or "weird" about you! Your concerns are valid and we have the skills and technologies to help.
Put yourself first!
How long have you been struggling with a loose vagina? Does your partner report a lack of friction or are you having trouble feeling sensation? This concern is quite common after childbirth, when the vaginal walls get stretched and sometimes damaged. Or, have you been struggling with bladder leakage ever since giving birth? Are you afraid of doing your regular exercise routine or running after your toddler? If you are like many mothers out there, you are struggling with both! The good news is that we can help with all these conditions and many more. You might be a candidate for The LEO®, which stands for Laser-Enhanced O-Shot® (a combination of FemiLift™ laser vaginal tightening and O-Shot) to enhance sensation and tighten your vagina while improving urinary incontinence and more. Depending on the cause of your bladder leakage, we offer several proven treatments including sacral neuromodulation, a minimally invasive device that helps train your bladder muscles. If your main concerns are laxity and sensation, you may be a candidate for Viveve™, a non-invasive treatment that helps tighten the vaginal entrance and enhance sexual sensation. Viveve is a proven, no-downtime treatment that is clinically proven to provide benefits for up to a year or longer.
Weigh your options.
It's our job, during your personal consultation, to inform you of all the treatments that are right for you. We may present you with a few options, depending on your downtime preferences or your goals. In this event, you may need to talk with us several times before making a decision. This is okay! We encourage this! For one common example, many women are interested in having labiaplasty surgery. Before making their decision, we encourage them to review our before and after photos and client testimonials, in addition to asking us as many questions as they need. We can tell you that this particular surgery is one of the most gratifying in terms of patient satisfaction! We can report that hundreds of women over the years have thanked us for changing their lives for the better after their labiaplasties. It's truly a life-changing surgery!
Are you ready to choose YOU this summer? It's time to heat things up this summer, and we can't wait to help! Please call us at 303-322-0500 or request a consultation online today.