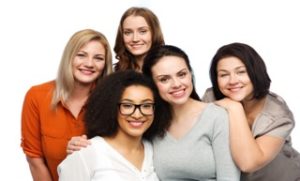 I've devoted my entire career to helping women, which is why I am so very proud to report that many of my treatments have recently earned top distinction by RealSelf, a trusted quality purveyor of the aesthetic industry.
Voted on by RealSelf readers, who are actual patients who have undergone these treatments, the procedures I regularly perform that made 2019's "Most Worth It" list include Labiaplasty, Mommy Makeover, and Liposuction. To help meet the needs of mothers wishing to reclaim their pre-pregnancy vitality, I designed my own signature version of the Mommy Makeover, which, I believe, fully addresses a woman's needs from head to toe while also minimizing downtime. The Real Mommy Makeover™ at Aguirre Specialty Care can help improve intimate wellness and aesthetic concerns with a wide range of minimally-invasive and non-surgical treatments, including laser reduction labiaplasty, FemiLift™ vaginal resurfacing, and The Viveve® Treatment for tightening of the vaginal opening, and much more. The Real Mommy Makeover can also include non-surgical breast enhancement without surgery or downtime with The Vampire Breast Lift®, an all-natural platelet-rich plasma (PRP) treatment, as well as body contouring with Vaser Lipo®, an advanced form of liposuction.
As a surgeon, I witness on a daily basis how empowering surgery can be as a wellness tool. It not only improves a woman's contours and intimate health, but bolsters her confidence and quality of life. The benefits are immeasurable.
If you're struggling with an aspect of your physical appearance or intimate wellness, I'm here to listen. There are so many options open to you to help with a range of issues, including many of the treatments that have changed the lives of patients just like you in the RealSelf awards.
To learn more about any of these treatments or to discuss an aspect of your health, please call 303.322.0500 or request your personal consultation today!