The Axonics System is a newly designed therapy offered by Aguirre Specialty Care and aimed at helping individuals who struggle with bowel incontinence, overactive bladder, urinary retention and other urinary issues. Dr. Aguirre was the first surgeon in Colorado to implant the Axonics System in December 2019. He implanted two devices that day – one for symptoms of overactive bladder and the other for fecal incontinence. This therapy is performed using a small neurostimulator implant that can be repeatedly recharged and controlled by the patient for at least 15 years.
What Is Sacral Neuromodulation?
Normally, the bladder and bowel are stimulated through nerves of the sacral plexus, which is a network of nerve fibers that exist across the pelvis and lower limbs. If these nerves become damaged in any way, it can be incredibly difficult for the nerves to properly translate physical needs such as the urge to urinate. Accidental leakage of urine or feces is a common result, which of course can lead individuals to feel incredibly self-conscious and embarrassed by their condition.
Also commonly referred to as sacral nerve stimulation, this type of treatment focuses on restoring the functionality of the bowel and bladder that has been compromised in some way, whether it is due to a traumatic injury or simply a natural result of the body's aging process. Sacral neuromodulation therapy is meant to give patients much more control over their bladder and bowel using electrical pulses that stimulate the organs at the patient's discretion. Individuals need only press a button on their external remote control to activate the Axonics neurostimulator implant.
Axonics System Success Rates
As with any form of medical treatment, the ultimate goal is to improve the patient's quality of life. Even if the results of sacral neuromodulation therapy are not able to restore the person's bladder or bowel function entirely, the method has still proven highly effective in improving patient outcomes. In fact, 80% of those tested during clinical trials for the Axonics System reported improved changes in their urinary symptom interference one year after implantation. Even higher success rates were shown in subjects who used the system as a treatment therapy for overactive bladder (OAB).
Advantages of the Axonics System
There are many reasons why patients often select the Axonics System for sacral neuromodulation therapy over other treatment options, including:
Easy ongoing maintenance: Patients are able to charge their neurostimulator using a wireless system. The charging system only needs to be used every one to two weeks for approximately one hour in order to fully recharge the device.
A pre-qualifying evaluation: Before the neurostimulator is implanted, a doctor at Aguirre Specialty Care will be able to perform a quick test to see how well the sacral nerves respond to electrical stimulation.
Fast procedure: The implantation of the Axonics System takes approximately one hour, after which patients are able to return home so long as they do not present any concerning effects from the procedure.
Long-lasting results: The Axonics neurostimulator is designed to function for 15 years or more and does not require any type of battery replacement surgery during this lifespan.
Convenient control: The remote control that comes with each neurostimulator is small and easily allows patients to increase or decrease the amount of nerve stimulation given by their device. This remote also shows an alert whenever the battery of the Axonics neurostimulator needs to be recharged.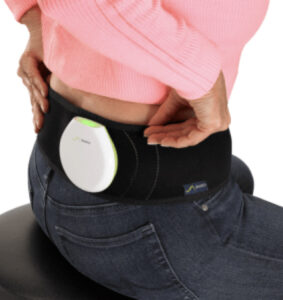 Convenient Charging Belt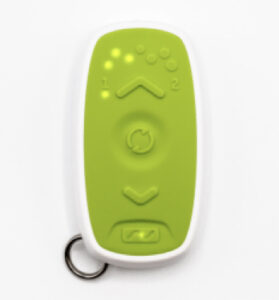 Easy-to-Use Remote
When Is the Right Time for Treatment?
Many patients will explore sacral neuromodulation therapy after experiencing little to no success with more conservative treatments. While this process is common, there are also individuals who prefer to take quicker action against their urinary or bowel condition using this proven method of treatment. Ultimately, the decision is left to the patient, though their doctor can provide key insights to help evaluate the potential success of the Axonics System for a particular individual.